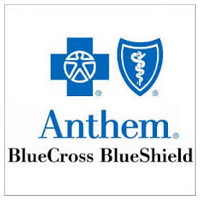 Anthem's health insurance plans give their customers a lot of options. The majority of their customers choose an HMO or PPO that typically comes with a large provider network.
Anthem's known for great preventive care services. Continuous healthcare like flu shots and screenings for as little as a zero dollar copays, without having to meet their deductible.
Anthem Inc. affiliated health plans have created a great variety of PPOs, HMOs, various hybrid and specialty products, network-based dental products, and health plan services that have the characteristics that customers like as well as being affordable.
Anthem's headquarters is in Indianapolis, Indiana and they are an independent licensee of the Blue Cross Blue Shield Association.
They have members in California, Colorado, Connecticut, Georgia, Indiana, Kentucky, Maine, Missouri, Nevada, New Hampshire, New York, Ohio, Virginia, and Wisconsin. They also have specialty plan members in other states.
Their business strategy and the products and services that they offer are a great part of what has made them successful.
| | |
| --- | --- |
| Founded | 2004 |
| Employees | 52,000 |
| Members | 37,000 |
| Revenue | 85,000,000,000 |
| Assets | 59,000,000,000 |
| Rating | A |
| Rating Company | A.M. Best |