UnitedHealthcare's main commitment is to provide the best and most efficient healthcare services to all parties involved.
UnitedHealthcare® Medicare Insurance plans offer a wide array of medical services for individuals in the state of Colorado. Secure Horizons Insurance is currently their primary Medicare Advantage plan.
UnitedHealthcare's explanation of their company culture: "The people of this company are aligned around basic values that inspire our behavior as individuals and as an organization."
UnitedHealthcare® Medicare Supplement
In connection with their branding partner , UnitedHealthcare Medigap plans are offered in Colorado. Many expenses that Medicare Part A and Part B don't cover through Original Medicare are covered by their Medicare Supplement plan.
The plan offers a variety of solutions for those eligible to enroll. Each Medigap plan available in Colorado allows for Medicare Part B coinsurance coverage.
UnitedHealthcare Medicare Advantage
If your looking for Medicare Advantage solutions in Colorado, UnitedHealthcare branded with is an established Medicare health insurance plan.
Their SecureHorizons insurance plan has a broad network of providers and pays for medical costs that Medicare Part A and B don't cover. Generally, their Medicare Advantage plan offers HMO, PPO and POS networks.
Health Maintenance Organizations through SecureHorizons requires you to utilize providers within their network, unless it's an emergency. Preferred Provider Organization (PPO) or Point-of-Service (POS) plans tend have more flexibility with potential higher costs.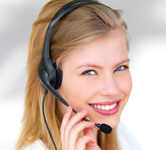 Medicare Insurance Quotes
Submit your information above and I will contact you about your Medicare coverage options.
This is a solicitation for insurance.
Do You Need a Licensed Health Agent?