Medicare Supplement Plan A is designed to meet your basic needs in addition to Medicare Parts A and B. Similar to other Medicare Supplement plans in Colorado, Plan A does not provide stand-alone coverage; the individual must be enrolled in Medicare Part A and B as well.
Under Plan A, you would be responsible for paying both Medicare Part A and Medicare Part B deductibles. Plan A is a good option for those who would like more coverage than Medicare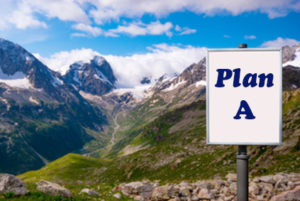 Parts A and B provide, but don't require a lot of healthcare services. People with Plan A do not pay for coverage they don't use which makes it an attractive option for many.
Medicare Supplement Plan A includes the following benefits:
Medicare Part A coinsurance for hospitalization in addition to coverage for one additional year after Medicare benefits end
Medicare Part B coinsurance for medical expenses — usually 20% of Medicare-approved expenses — or co-payments for outpatient services
Do You Need a Licensed Health Agent?
The first three pints of blood you receive as a hospital inpatient or outpatient (whereas original Medicare typically covers any pints of blood you receive after the first three)
Medicare Part A coinsurance for hospice care
Medicare Part B preventive care coinsurance
Medicare Supplement Plan A does not cover: