Humana grew to be the innovator of many modern practices in healthcare. They've been involved in medicare reform, as well as introducing standards for transmitting patient information.
It's with these advances that Humana has been able to constantly be at the forefront of the insurance industry and also be recognized as a leader by industry experts and the media.
Humana Medigap Plans
Humana Medigap plans provide supplemental insurance to help cover gaps in costs under Original Medicare. Their plans provide coverage for extended hospitalization or skilled nursing care.
In Colorado, Humana offers many Medicare Supplemental plans to chose from. Monthly amounts are based on the plan and amount of healthcare coverage you want.
Several Medicare Supplement plans are offered by Humana in Colorado including*:
Humana Medicare Advantage
Humana offers Medicare Advantage plans that limit your out-of-pocket expenses. Some plans in the Colorado region are $0 premium plans. Addional monthly premiums may apply for vision, dental, hearing and prescription drug coverage.
You may choose from an HMO or PPO plans. PPO plans typically do not require a referral and have broader network of doctors. Choose your physician from the Humana Gold Plus Provider Network.
Humana Medicare Advantage Plan Types:
Humana Gold Plus (HMO)
HumanaChoice (PPO)
Humana Gold Choice (PFFS)
Humana Kidney Care (SNP)
*Humana Medicare supplement (Medigap) plan and Medicare Advantage plan offerings vary by location.
Read more about Humana here...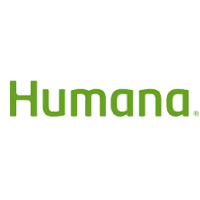 Medicare Insurance Quotes
Submit your information above and I will contact you about your Medicare coverage options.
This is a solicitation for insurance.
Do You Need a Licensed Health Agent?