Heartland National offers a few interesting products. Among these products are cancer care, Medicare supplement plans, hospital coverage and Medigap coverage.
The companies success has afforded it annual sales of over 20 million. With its headquarters just outside Kansas City, Missouri, the company has grown immensely since its beginnings just over 20 years ago.
Heartland National Life – Medicare Supplement
Medicare Supplement plans also known as Medi-Gap plans offer coverage for "gaps" in Original Medicare coverage. Heartland National Life has multiple plans to help with medical related copayments, coinsurance and deductibles.
When choosing medical providers including doctors and hospitals, you have flexible options available when using a Heartland Medicare Supplement plan.
Medicare Part B typically covers 80% of Medicare approved expenses, which helps cover that vast majority of your health related costs. A supplement plan can help cover your 20% liability.
Several Medicare Supplement plans are offered by Heartland National Life in Colorado including*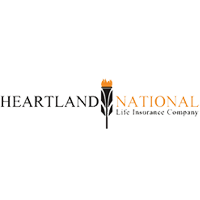 Medicare Insurance Quotes
Submit your information above and I will contact you about your Medicare coverage options.
This is a solicitation for insurance.
Do You Need a Licensed Health Agent?