Anthem, Inc. merged with WellPoint Health Networks Inc in 2004 to form the largest healthcare provider in the U.S.
They're purpose statement is "Together, we are transforming health care with trusted and caring solutions". Through their affiliated health plans they have created trusted partnerships with many individuals and organizations around the world.
Anthem Blue Cross Blue Shield – Medicare Advantage
Anthem offers Part C Medicare Advantage plans in Colorado and various states across the U.S. Their Health Maintenance Organization (HMO) plan helps cover costs like doctor visits and hospital stays.
In addition, their MediBlue plan limits your maximum out of pocket costs. Anthem's Advantage plan may have a $0 monthly premium depending on your zip code.
Anthem providers network is a broad network that includes well known hospitals and healthcare professionals.
Utilize Anthems easy to use provider search tool to find doctors in your area.
Provider search tools for medicare advantage plans typically use your zip code as reference for searching.
Anthem Medicare Advantage Plan Options (Colorado)
Anthem MediBlue Dual Advantage (HMO SNP)
Anthem MediBlue Plus (HMO)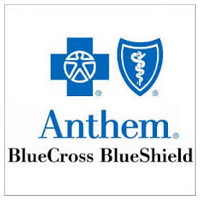 Medicare Insurance Quotes
Submit your information above and I will contact you about your Medicare coverage options.
This is a solicitation for insurance.
Do You Need a Licensed Health Agent?