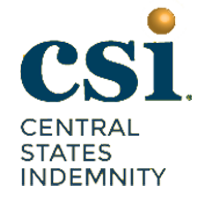 Many admire this commitment, especially by the companies and individuals that reap its benefits and rewards. With such a strong commitment and a "no nonsense" attitude from Warren Buffet and all the way down the ranks, CSI is an insurer Americans should take the time to familiarize themselves with.
T he stability and solid reputation of CSI are found in its AM Best Company, Inc. rating of "A+," ranking it superior among insurers. Regarding its outlook on business, the company makes a bold statement to assert its claims: "We don't take our commitments lightly.
We strive to always keep our commitments by "doing what we say we'll do." The company also strives to simplify the (insurance) process so that customers are able to achieve their objectives. The company also promotes wellness in the community, showing that it's a socially responsible.
| | |
| --- | --- |
| Founded | 1932 |
| Employees | |
| Members | |
| Revenue | |
| Assets | |
| Rating | A+ |
| Rating Company | A.M. Best |