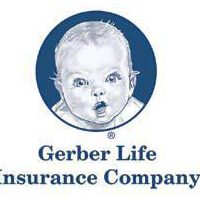 In May 2016, Gerber Life Insurance received an 'Excellent' rating from A.M Best. This is the third highest rating awarded out of 13 possible categories.
Gerber Life is based in White Plains, New York. Typically, when someone says Gerber, one generally thinks of 'the baby food people'. This baby food company however, is an affiliate and shares common goals with Gerber Life Insurance.
That goal is to raise healthy and happy children. Parents have been trusting Gerber for almost one hundred years. Gerber life is proud to be a part of that family, providing security for families across the country.
| | |
| --- | --- |
| Founded | 1967 |
| Employees | |
| Members | 3,300,000 |
| Revenue | |
| Assets | 1,500,000,000 |
| Rating | A |
| Rating Company | A.M. Best |