The costs associated with a Medicare Part D plan can vary wildly and depend on several different factors, including
The types of prescriptions you take and the intervals at which you take them
Which plan you choose
If the prescription drugs are on your plan's formulary
Whether you receive additional assistance in paying for these costs
If you travel to a pharmacy within your plan's network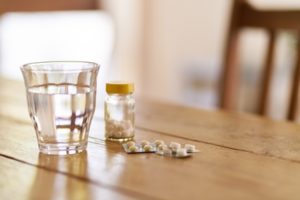 Along with these general costs, you'll need to consider your plan's premium, deductible, and copayment. The monthly premium varies from plan to plan and is the set amount you pay each month for the insurance plan as a whole.
Your plan could include an annual deductible, which is a set amount that you must pay for prescriptions until they are covered by the plan. In some cases, you might find a plan with a $0 deductible. As for the copayment, this is the amount you must pay each time you receive a prescription medication, which is typically anywhere from $10-20.
It's also important that you're aware of what is known as the "Donut Hole". Most Part D plans come with a limit to how much can be covered in a single year. Once this limit has been met, you'll reach a gap between the limit and what is known as catastrophic coverage.
Once you reach catastrophic coverage, nearly all of your prescription drug costs will be covered. However, in the gap between the initial limit and the catastrophic coverage, you'll be required to pay most of the costs yourself. Thankfully, this limit is usually set very high.
Now that you're aware of what Medicare Part D is and how you can enroll, you can start searching for the plan that's right for you.
Do You Need a Licensed Health Agent?