Medicare Part D is an optional form of coverage with Medicare that's largely designed to cover the costs associated with any drugs or medications that you require. While everyone is automatically enrolled into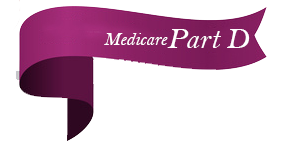 Medicare Part A and Part B upon reaching the age of 65, you need to enroll in Part D yourself. Part A and Part B Medicare only cover a small portion of medications, primarily medications that you receive as a hospital inpatient or ones that you're provided with at a doctor's office in an outpatient setting.
There are two different types of Medicare Part D prescription drug coverage that you should be aware of, which all depends on whether you're enrolled in standard Medicare or what is known as Medicare Advantage, commonly referred to as Medicare Part C. The standard Medicare Part D prescription drug plan is available as a benefit to your Medicare Part A and Part B plan. The other type of Medicare Part D coverage is available by selecting a Medicare Advantage plan that includes coverage for your prescription drugs.