A Medicare representative can explain more about how you can be eligible for cataract surgery under a Medicare Advantage Plan. You can also ask your primary care physician about what your plan covers and how much you will have to pay. Some patients require aftercare services following their cataract surgery but usually, it just pertains to getting the eyeglasses or lenses. When you get them, you will be responsible for 20% of those costs. The cheapest option will be to locate a supplier or service provider that will accept an assignment. If for some reason Medicare denies coverage for your prescription, you can appeal the denial or request a reimbursement in case you paid for the prescription out of your own pocket.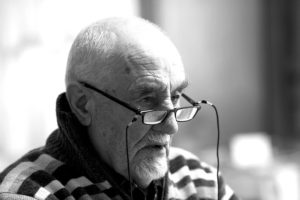 You will not have any general vision care coverage with the Original Medicare plan. This means that you couldn't go to the optometrist and get an eye exam with an Original Medicare plan. The only coverage related to vision that you will receive is something that is medically necessary for your overall health. Cataract surgery is an example of a medically necessary procedure which is covered by the Original Medicare plan. For this, you would need Medicare Part B of the Original plan because this will pay for your outpatient services. Something like cataract surgery would fall under outpatient services.
If you have a Medicare Advantage Plan, you will receive all the coverage that you would get with an Original Medicare plan. The only differences that you will need to concern yourself with are related to eligibility and cost. Basically, both plans will cover the cataract removal surgery, implantation of lenses, and one eyeglass prescription or two contact lenses. The eyeglasses and contact lenses are covered because they are related to your post-surgery recovery. In normal situations where you're just getting an eye exam for glasses or lenses, you would only be able to get this coverage under the Medicare Advantage Plan.