What does Medicare Part B Cover?
Most Medicare approved preventative care services are covered by Part B. Medicare Part B covers medical services for treatment of an illness, condition or disease. Coverage also includes certain medically necessary supplies also known as Durable Medical Equipment (DME). In addition to medical treatment and supplies (DME), Medicare Part B also provides Preventive services to detect illness in its early stages and to prevent illnesses like the flu or other sickness.
Medicare Part B Coverage?
Medical Services (ie. Doctor Visits, Lab Work, Clinical Research)
DME – Medical Supplies (ie. Crutches, Oxygen Equipment, Walkers)
Preventive Services (Diabetes Screening, Flu Shots, Colorectal Screening)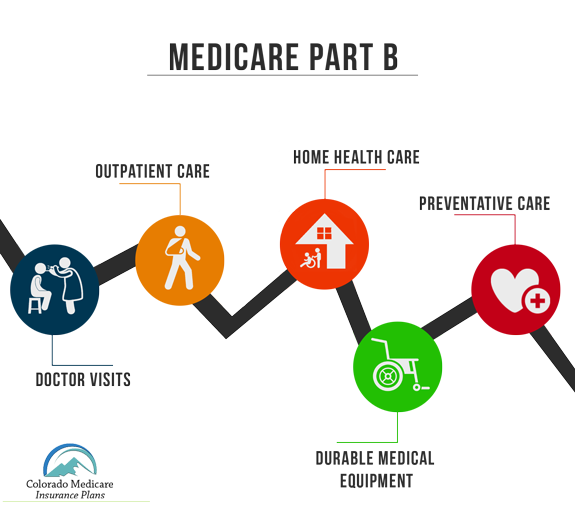 Do You Need a Licensed Health Agent?